days until the Winter Olympics.
Player Selection
---
Elite Eight
---
Goalies
Patrick Roy

Martin Brodeur

Curtis Joseph

Ed Belfour
---
The Elite Eight
On March 23, 2001, the first eight players on Canada's Olympic Hockey Team were announced by team boss Wayne Gretzky. Also known as the ELITE EIGHT the players are mostly veterans from the NHL.
The Goalies
With the addition of NHL players to the Canadian Olympic Hockey Team, goaltending has become a very important and honored role. Over the years Canada has had a wide array of talented goaltenders all of whom are fully qualified to take the position of starting goaltender.
---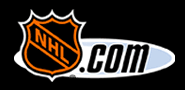 The E-lite Eight
It's really no big surprise to see that Eric Lindros was not selected as one of the Elite Eight for the Canadian Men's Olympic Hockey Team. From the day he was first drafted by the Quebec Nordiques, The Big E has made the headlines of hockey news on a regular basis.
The Hopefuls
Since NHL players have been allowed to play for the Olympics, everyone wants a chance to join the team and make history. Here's a look at a few players we can only hope will be on the team to bring the Gold home.
Hockey Rules
Game On is out and Hockey Rules is in. The NHL announced Friday it's new slogan, Hockey Rules, will be used in a joint marketing strategy with the Salt Lake Organizing Committee to promote the league's participation in the 2002 Winter Olympics.